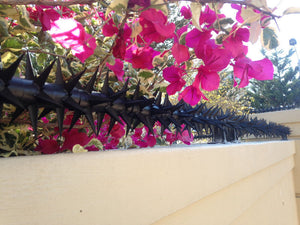 Rola Spikes ™ - Security Spike that Rotates!
Rated as one of the most effective anti-climb wall solutions available on the Market as an effective perimeter defense system and an excellent backup for your electric fencing upgrades.
Made from Polymade UV glass fibre which is UV resistant. Anti Rust. Rotates and tamper proof. Zero maintenance needed and made to last over 10 years.
Protect your Home and Business Today!
Contact us today for free quotes and advice
Register with us to be certified installer/distributor/agent free training provided.
In Partnership with www.spike-it.co.za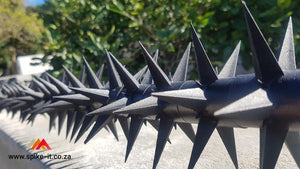 Please beware of scammers
Alert: Please beware of cheap imitations and scammers. We understand these are challenging times there will always be others posing as sellers with fake websites to make a quick buck, for your safety and peace of mind please check with us for certified agents and resellers in SA.
Contact us on www.spike-it.co.za to verify with us before making a purchase anywhere else.